Contribute
You'd like to contribute, that's fantastic! This guide will show you how to contribute to both the documentation and code.
First and foremost, set up git and github

Create an apex-commons local folder. This will serve as your eclipse workspace folder.

$ mkdir apex-commons
$ cd apex-commons

Steps to contribute to the documentation

$ git clone git@github.com:username/apex-commons.github.com.git
$ cd apex-commons.github.com

Install the jekyll ruby gem (obviously requires ruby be installed beforehand) and then start jekyll as a web server.

$ sudo gem install jekyll
$ jekyll --server

Go to http://localhost:4000 and hopefully you see something that looks remotely like this site.

Make some changes! A basic understanding of jekyll is required but don't worry, its easier than you're probably thinking. See the jekyll usage guide.

Commit and push your changes back to github

$ git add .
$ git commit -m 'my first commit to apex-commons!'
$ git push origin master

One more step. Submit a pull request (guide to pull requests) and this will notify folks with commit rights to the apex-commons github organization that changes are now available.
Steps to contribute to the code
Open Force.com IDE and when prompted to select a workspace, select the apex-commons folder you created (i.e. the /some/path/apex-commons folder).
The following steps use the base repo. The same steps apply to all other repositories as well.
Fork one of the following repos (for this example, we'll be using base).
         base chatter environment math query sort visualforce
Create a new project with the exact same name as the repo (important!). In this example, name it base.

Enter your credentials and press Next.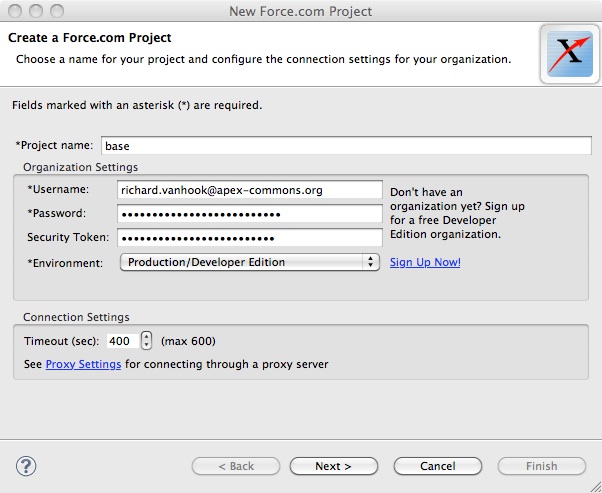 Choose None and press Finish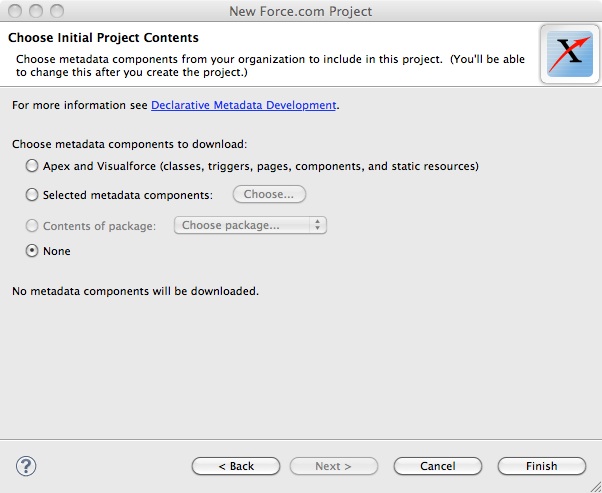 Open a terminal window and go to your apex-commons local folder.

$ cd /some/path/apex-commons

Add the code to your Force.com IDE project folder

$ cd base
$ git init
$ git remote add base git@github.com:username/base.git
$ git pull base master
$ cd base

Refresh your Force.com project (Upon refresh, the code will be saved to your salesforce org).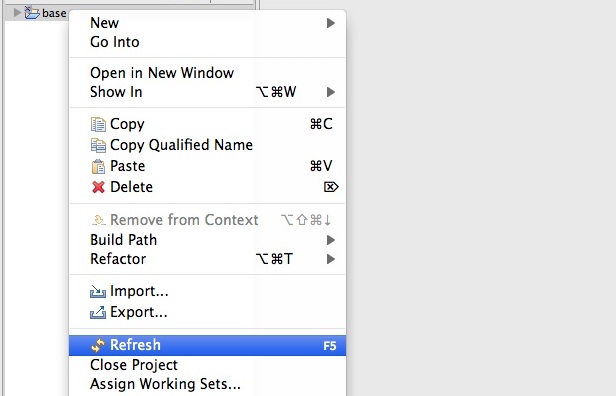 Make some changes!

Commit and push

$ git add .
$ git commit -m 'my first commit to apex-commons!'
$ git push base master